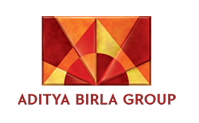 WELCOME TO THAI RAYON
Promoted by Grasim Industries limited ,India and local Thai entrepreneurs, Thai Rayon was incorporated in 1974. Thai Rayon is the pioneer as well as sole manufacturer of viscose staple fibre (VSF) in Thailand and is listed on the Thailand Stock Exchange since 1984.
Our products under umbrella brand of 'Birla Cellulose' offer a wide range of fibres having multiple functional benefits
such as soft
 feel, high moisture absorbency,
bio degradability, comfort and fashion. These fibers have various applications in apparel, home textiles, dress material,
knitwear, wipes, personal hygiene , and medical usuages.
Thai Rayon has also diversified into new generation fibre – "Birla Modal" which is well accepted for high end Textile fashion
products.
Thai Rayon also produces Anhydrous Sodium Sulphate as its by-product, which is widely used by detergent, pulp, glass,
leather and textile industries.
Starting with a small capacity of 9,000 tons, the Company has come a long way in achieving a capacity of
140,000 tons of Viscose Staple Fiber with 8.4% CAGR.
This growth not only means capacity increase but also technological up gradation to produce new generation fibre.
Being significant exporter, tax payer and
employer, the company contributes significantly to the economy of Thailand.
Viscose Staple Fibre
Grasim is India's pioneer in VSF, a man-made, biodegradable fibre with characteristics akin to cotton. A versatile and easily blendable fibre, VSF is used in apparel,
home textiles, dress material, knitted wear and non-woven applications. Grasim offers the entire range of cellulose fibre under the umbrella brand 'Birla Cellulose'.
Our fibres can be used in their original form, or can be blended with all natural and synthetic fibres for enhanced comfort, feel and lustre.
Production of Viscose Staple Fibre (VSF) was started in 1954 at Nagda, in Madhya Pradesh. The business has grown steadily over six decades to become a leading player, with 9% global share. At Group level, The Aditya Birla Group commands 17% share globally. The Pulp & Fibre Business derives its competitive edge from its integrated business model, with captive raw materials - dissolving grade wood pulp, caustic soda, carbon-disulphide, power generation and steam.
Grasim Industries Limited is the flagship company of the Aditya Birla Group. It started as a textiles manufacturer in India in 1947. Today, it is a leading global player in Viscose Staple Fibre (VSF), the largest chemicals (chlor-alkalis), largest cement producer and diversified financial services (NBFC, Asset Management and Life Insurance) player in India.
The Aditya Birla Group is a leading global player in VSF, accounting for ~17 per cent of global production.
Over the years, the company has strengthened backward integration in dissolving grade pulp, caustic soda, power and steam — major inputs required for the production of VSF.
The Chemical business was set up given it's a critical input for manufacturing VSF, and to achieve backward integration. In the last few years, the Caustic Soda business has grown multi-fold through both organic and inorganic routes. Grasim is the largest caustic soda producer in India with a capacity of 840 KTPA [with the merger of Aditya Birla Chemicals India Ltd (ABCIL) in FY 2016, capacity has increased from 452K TPA to 840K TPA.)
The Cement business was started in 1985 with a capacity of 0.5 MTPA. Grasim's subsidiary UltraTech Cement Limited is a leading global cement manufacturer with a capacity of 93 MTPA in India (includes 4 MTPA overseas). The company has added 47 MTPA organically and 42 MTPA inorganically since its inception.
In June 2017, UltraTech completed the acquisition of cement plants from Jaiprakash Associates Ltd and Jaypee Cement Corporation Ltd with a total capacity of 21.2 MTPA. Post this acquisition, the total domestic capacity increased to 89 MTPA thus taking its total capacity to 93 MTPA.
Aditya Birla Nuvo Ltd, an Aditya Birla Group company was merged with Grasim w.e.f. 01 July 2017. Subsequently, the Financial Services business was demerged from the merged entity and was listed on bourses as Aditya Birla Capital Limited on 01 September 2017.
A first generation cellulosic fibre with a unique cross-section and brilliant lustre – softer, more absorbent and very comfortable.
A second generation viscose that fulfils man's eternal quest for a fibre that combines the best of both aesthetics and utility.
A vibrant coloured, spun-dyed fibre that is made by placing colour pigments within the fibre itself.
The comfort and luxury of a natural fibre, with the strength and performance characteristics of a synthetic one.